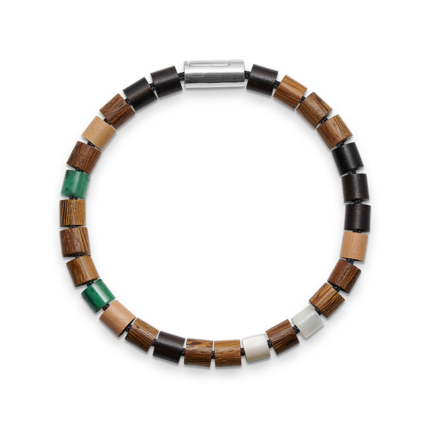 The Bubble - silver bracelet
16,5 cm.
1.300 DKK
Item number: 5159033-16,5
THE BUBBLE
Black Sun bracelet with silver lock and green nylon. 
Beads in emerald, seashell, dark, and black driftwood.
The Bubble is a powerful pointbreak west from Corralejo on Fuerteventura. Bubble is an expression of a short wave -  but powerful, hollow and fast.