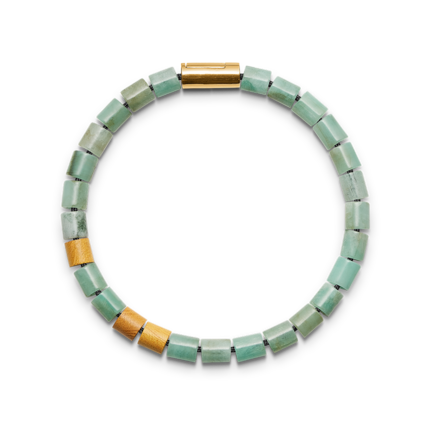 Jaws Maui - gold bracelet
21 cm.
6.008 DKK
Item number: 5559006-21
JAWS MAUI
Black Sun bracelet with 14 carat gold lock and black nylon.
Beads in emerald and driftwood.
Jaws is located in Maui, Hawaii. This surf spot holds the record for most annual awards in "The biggest wave surfed in the World"