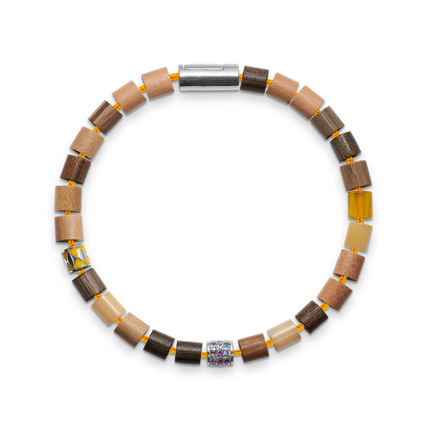 Makua Beach, yellow - silver bracelet
19,5 cm.
1.887,2 DKK
Item number: 5159040-19,5
MAKUA BEACH, YELLOW EDITION
Black Sun bracelet with silver lock and yellow nylon.
Beads in silver, driftwood, agate and jade.
Makua Beach is a secluded, never crowded beach on Oahu, Hawaii - but however a popular big wave surf spot in the winter months.